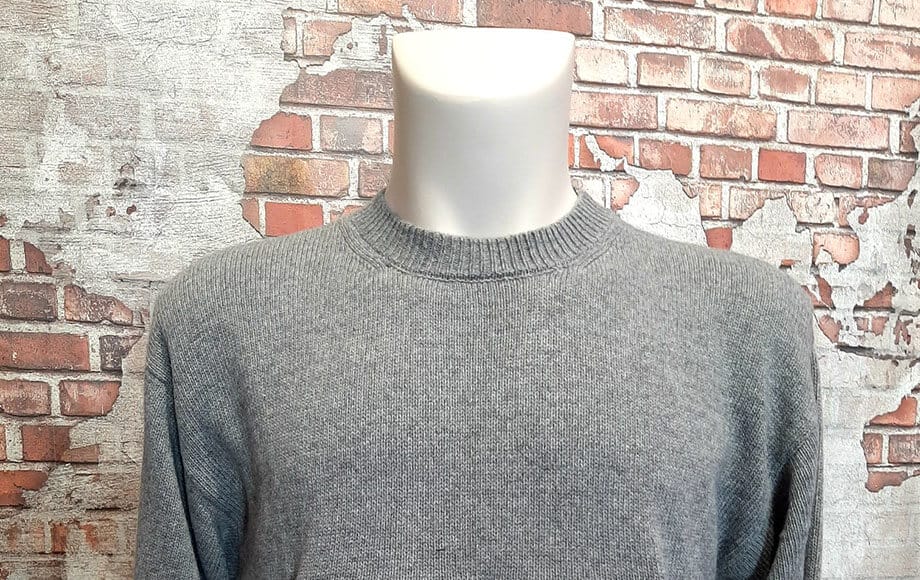 Hoplites S.r.l. is a leading Italian knitwear manufacturer specializing in the production of high-quality, Made in Italy knitwear. With over 30 years of experience in the industry, Hoplites has developed a strong reputation for producing quality garments using the best materials and craftsmanship available. If you are looking for Made in Italy knitwear that is carefully finished and made with the highest quality materials, Hoplites is the perfect partner for your needs. We offer a wide range of services, from design and development to manufacturing and production, all using the finest Italian yarns available. Contact us today to learn more about how we can help you create the perfect Made in Italy knitwear collection for your store.
Add Italian knitwear to your collection
Hoplites S.r.l. will be glad to help you include in your collection the creation of carefully finished knitwear and with the use of the most suitable yarns according to the needs of the project: all strictly Italian.
Get the perfect finished product with Hoplites
YARNS: according to your needs we can supply you with a wide range of yarns: from cashmere, to silk, viscose, cotton, wool and so on; among the suppliers we buy from, you can find market leaders such as Zegna Baruffa and Loro Piana.
YARN GAUGES: we have the possibility to easily range from thicker gauges such as 3-5-7, up to the thinnest ones like 12-14-16, with all the intermediate gauges.
KNIT STITCHES: even in this respect there are no limits regarding what we can create for you: we just need you to send us a photo or a swatch of the knitting stitch that you like, and we will be able to replicate it by also providing you with suggestions on the most suitable yarn to use to reach a certain result. Of course, we can customize the knitwear with your graphics or your logo both with jacquard processing and with prints or embroidery.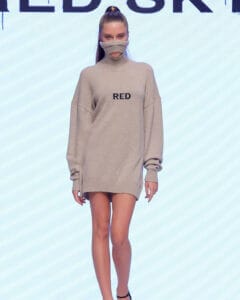 Knitwear Made in Italy, for you
Knitting is made up of various steps summarized below:
The first aspect is the choice of either the desired yarn, its gauge, and the subsequent knit stitch type. Based on what is decided, we proceed with the realization of the test panels that will be shipped to you for approval.
Once the panel has been approved, we will have all the technical details either about the yarn, the knit stitch, and the yarn gauge to use; hence we will be able to proceed with the creation of the computerized knitwear program which takes into account not only the data mentioned above, but also the measurements and wearability that the garment must have after realization.
We proceed with the realization of the prototype by carrying out various tests to make it as close as possible to client's requests.
All knitwear garments: whether they are prototypes, samples, or serial production garments, are subjected to a final wash that stabilizes the fibers, giving the garments softness and brightness.
After having received the approval of the prototype, we can proceed with manufacture of the samples or directly with the serial production of the order.
How are the COSTS calculated?
as per our client-friendly policy we always provide a free estimate, both for the realization of the samples and for the subsequent serial production; if you provide us also with information about the budget available or the production price in which you want to fall within, I will be glad to give suggestions about the most suitable material to use and the quantities to be produced to meet your market needs.
Environmental sustainability
Nowadays it is fundamental for any production follow strict environmental sustainability criteria and Hoplites S.r.l. is always extremely careful supervising that everything takes place in compliance with eco-sustainability.
How to contact Hoplites S.r.l. to ask for a collaboration?
At Hoplites, we take pride in our Made in Italy knitwear. We believe that manufacturing should be a source of Made in Italy excellence, and we are committed to ensuring that our products meet the highest standards of quality. Our production manager is available to answer any questions you may have about your serial production or sampling project. We look forward to working with you to create a product that is truly Made in Italy.
Write us at info@hoplites.it illustrating your serial production or sampling project, and our production manager she will be glad to answer you.