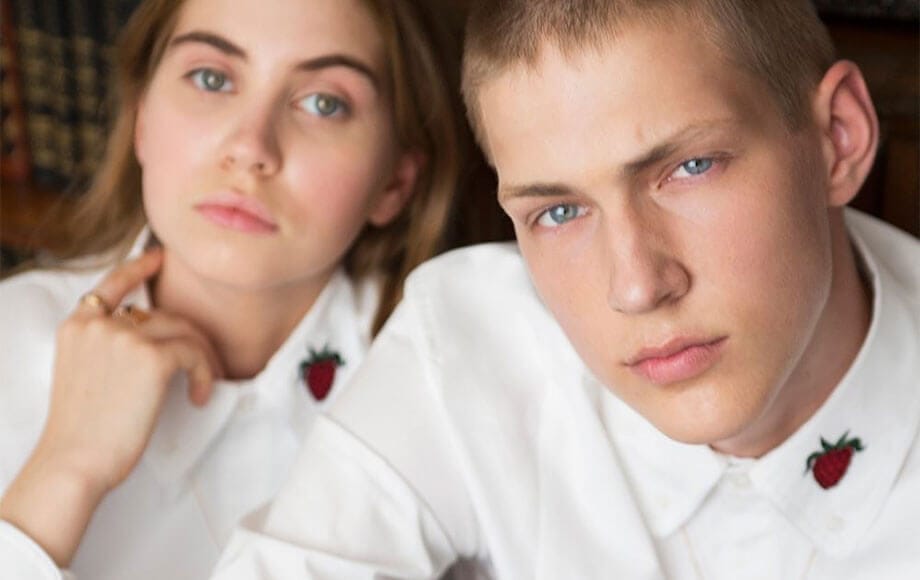 How Shirt looked like in ancient times?
The shirt has a very ancient story, we're talking about at least two millennia: its look was radically different from the current one, so much so that we would have difficulty to recognize it for what it was. It appeared in a form of a robe, linear and quite long; it was worn under the tunic. Its primary purpose was to protect the skin of the body from contact with uncomfortable and rough clothing, so it had mostly practical purposes rather than aesthetic. It also was used to cover the nakedness during a body wash, maybe in a wooden tub.
How the shirt evolved up to the present day
Its structural and aesthetic characteristics have changed over the centuries, often assuming a validity of belonging indicator to a specific social class based on the form of some details such as collars and cuffs; for example, in the 19th century, the rigid and starched collars/cuffs were indicative of an upper class. We can say that in the 20th century, this garment has begun to take gradually different characteristics and addressed to specific areas of use: elegant, classic, sportive, for work, or with a valence in the political field (red shirts; black shirts; brown shirts, and so on). So many things have changed over the years.
What has changed?
Originally, as mentioned, the shirt was not visible outside, as it was worn mostly under another garment; starting from the 16th century the sleeves began to be valorised. We recall the use of the shirt in the past as night dress, which had to be strictly white, contrary to those to wear during the day, which could also be colored. The types of fabrics used for the shirt have changed over time, up to reach the common use of Cotton, Silk, Denim, Flannel, or even so-called "technical" fabrics.
How to choose the fabric for a shirt?
In this case, at least two large groups should be considered: men's shirts and women's shirts. Of course, those that follow are rough indications, since the world of fabrics is immense.
Does your Brand have a classic line? In this case your choice could consider fabrics such as: Poplin, Zephir, Oxford, Twill, PinPoint, Silk.
Does your Brand have a sports line? You may think to use following fabrics: Denim, Flannel, Linen, Technical Fabric.
Does your Brand have an elegant line? You could choose among: Velvet, Linen, Jacquard fabric, Silk or even Polyester and, in the latter two cases, the choice could range among: Chiffon, Crepon, Crêpe de Chine (stretch or not stretch), Crêpe Satin, Georgette, Organza, Stretch Satin, Sequin fabric. Everything possibly enriched with Lace or Embroidery.
Does your Brand have a sports line? In this case the Cotton fabric is a must, possibly stretch, or you could also opt for Linen or Lyocell.
What details are fundamental in a shirt?
Regardless of the line or the fabric that you decide to use, there are details that should be considered with great attention: Buttons, which can be in various precious materials (such as mother-of-pearl) and can be customized; Embroidered Logos; Peculiar Stitching; High quality Labels; Packaging adequate to the level of the shirt. They are all important aspects to give the shirt of your Brand an added value that, together with high quality made in Italy processing, is able to place your product at the level of the most renowned brands for quality, originality and refinement.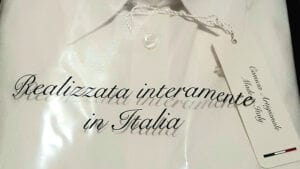 How to get high quality production?
We can say that nowadays there are no real technical or aesthetical limits, so you are free to decide to insert in your brand any type of shirt you want: Hoplites s.r.l. is
available to transform your ideas into reality, thanks to our great technical support both in terms of realization and consultancy, derived from long experience in the clothing field.
Costs:
as per our client-friendly policy we always provide a free estimate, both for the realization of the samples and for the subsequent serial production; if you provide us also with information about the budget available or the production price in which you want to fall within, I will be glad to give suggestions about the most suitable material to use and the quantities to be produced to meet your market needs.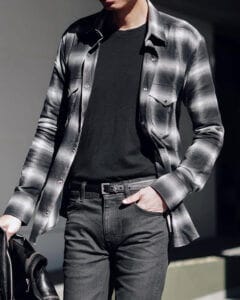 Environmental sustainability
Nowadays it is fundamental for any production follow strict environmental sustainability criteria and Hoplites S.r.l. is always extremely careful supervising that everything takes place in compliance with eco-sustainability.
How to contact Hoplites S.r.l. to ask for a collaboration?
Write us at info@hoplites.it illustrating your serial production or sampling project, and our production manager she will be glad to answer you.