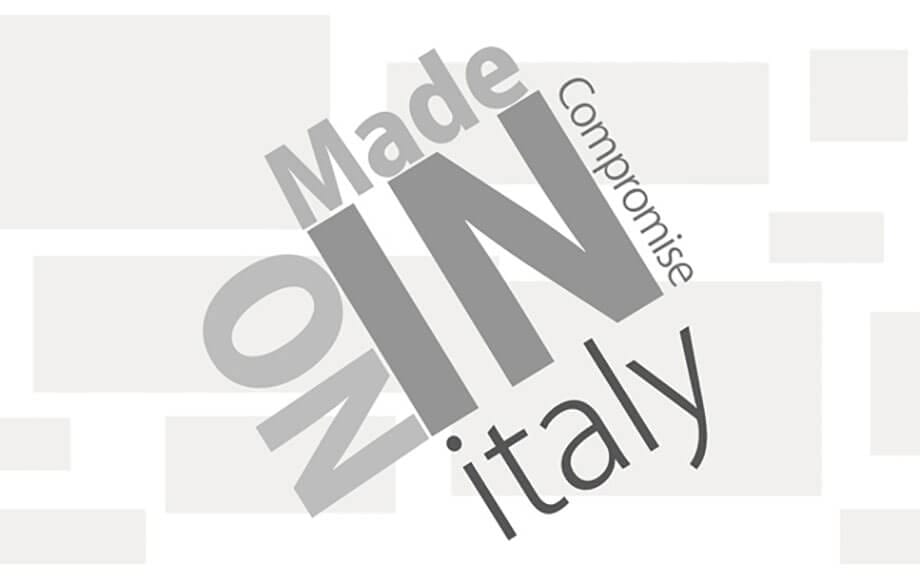 The 100% Made in Italy certification requires you to meet various requirements. Let's find out what they are in detail.
We want to be clear, defining our concept of Made in Italy
Made in Italy = No Compromise
The certification of 100% made in Italy production must comply with essential requirements such as the completely Italian manufacture, or compliance with working tradition of our country characterizing the Italian craftsmanship (know-how) in keeping with the Italian Law 166 of 2009, article 16.
But it is not just a matter of laws, because when we talk about made in Italy we talk about originality and people.
A network of men and women who put together their expertise at the customer's service.
The group of producers working closely with Hoplites S.r.l. is our true answer to those who ask the meaning of Made in Italy.
We are not asking you to trust only our words, but we ask you to verify it concretely, coming to visit us after that we'll have ascertained the feasibility of cooperation between us and your brand.
Watch the video below to find out what it means to have a 100% Made in Italy clothing production. Hoplites is your third party craft workshop for luxury and high quality clothing.